The Arendt group is unique in Luxembourg as we offer a combination of legal, regulatory, tax and business services support to our clients. We bridge the gap between legal advice and its implementation by taking an integrated approach to solving our clients' business needs.
Arendt & Medernach is the leading independent business law firm in Luxembourg. We have an international team of more than 400 legal professionals and assist clients in all areas of Luxembourg business law, with representative offices in London, New York, Paris and Hong Kong.
We work hand in hand with Arendt Services, our branch specialised in corporate and investor services. Arendt Services offers a full range of services to asset managers, asset servicers and corporations for the setting up and management of their operations in Luxembourg. It specialises in services related to business creation, accountancy, central administration and investment funds, as well as the comprehensive management of tax returns and regulatory reporting. These activities are supported by a team of 185 employees. Arendt Services is certified as Professional of the Financial Sector (PFS) practicing under the supervision of the CSSF (Luxembourg's supervisory authority for the financial sector) and is authorised to act as central administration and transfer agent for regulated and non-regulated investment funds.
Our regulatory consulting expertise is driven by Arendt Regulatory & Consulting and is composed of experienced professionals with a strong background in regulatory and business consultancy. It offers a range of services from the classic regulatory consulting, working with funds, their asset managers and asset servicers on the practical implementation of rules and regulations, to topics such as risk management, fund distribution, fund governance and compliance of Luxembourg regulated entities, responding to the growing needs of clients for a practical, yet legally effective approach to regulatory change management and other regulatory issues.
Arendt has over 1,050 professionals including lawyers, regulatory consultants, business advisors, tax, corporate and funds services experts. Our team comprises over 45 different nationalities and more than 40 languages are spoken, enabling us to offer comprehensive legal services to clients from diverse cultural backgrounds.
Our Spanish-speaking workforce
Leveraging the diversity of our workforce, we have established a specialised team comprised of our over 50 Spanish-speaking professionals who have a deep understanding of the Spanish-speaking business and legal environment.
Our team is dedicated to providing our Spanish-speaking clients with legal, regulatory and tax services that are tailored to their specific needs, ensuring that they receive the highest quality advice and assistance throughout all their business ventures. Our team members are spread across all practice areas and domains of expertise, allowing us to provide a full range of services to our Spanish-speaking clients.
Notably, we have extensive experience in advising private equity and real estate asset managers, retail (UCITS) fund managers, multinational companies, banking and finance, insurance companies, capital markets, and private wealth clients. In that context, we regularly assist Spanish asset managers, Spanish groups seeking to expand internationally and attract joint-venture partners, Spanish players wanting to list debt instruments on the market to re-finance their group entities, investment funds with a geographical focus in Spain and Latin America, banks and insurance companies with Luxembourg presence as well as high net worth individuals.
Further, Arendt is a member of several professional associations (ABBL, ALFI, LPEA, LuxCMA, CAA), which allows us to anticipate and relay the needs and expectations of our Spanish-speaking clients. By staying informed about the latest industry developments, we are better able to serve our clients. These associations also provide us with a platform to advocate for the interests of our clients and to relay their concerns or feedback to other industry professionals or regulatory bodies. Ultimately, being a member of these professional associations enables Arendt to stay at the forefront of the industry and better serve the needs of our Spanish-speaking clients.
Speaking the same language
We strongly believe that speaking the same language as our clients is crucial to building long-standing relationships and is a key part of our business strategy. Language is not just a means of communication, but it is also an important part of cultural identity and can shape the way people think and behave. We communicate more effectively as we understand the cultural norms, values, and expectations of our clients. By demonstrating our understanding of our clients' language and culture, we can establish ourselves as their trusted partners.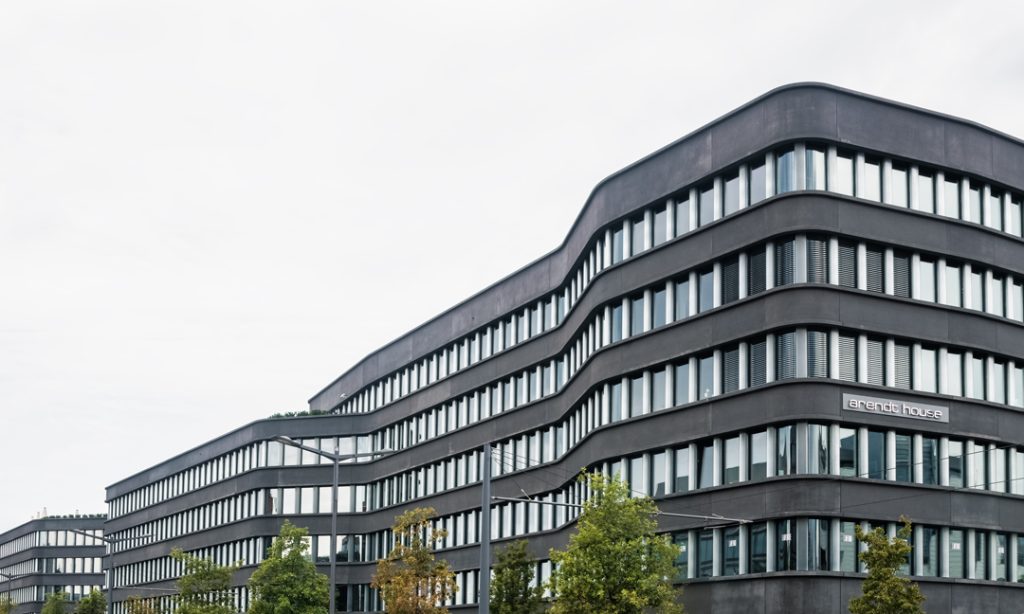 Meeting our clients in Spain and Latin America
We often participate in roadshows in Spain and Latin America, which provides us with an opportunity to meet with potential and existing clients face-to-face, as well as to better understand their business needs and objectives. By participating in these roadshows, we gain valuable insights into the Spanish-speaking market and are able to showcase our expertise.
Our team members organise and participate in various events, such as conferences/webinars and networking events, where we engage with clients and share our knowledge and insights on relevant Luxembourg legal, regulatory and tax matters.
Overall, by maintaining a strong presence in the Spanish-speaking market, we are well positioned to assist our clients to achieve their business objectives in Luxembourg and beyond.
Michèle Eisenhuth (Partner, Investment Management)
Rodrigo Delcourt (Partner, Investment Management)
Yves Philippart de Foy (Counsel, Tax Law)
Tomás Jódar Cobo (Senior Associate, Finance & Capital Markets)
Florent Denys (Counsel, Investment Management)
Alexandre Gobert (Counsel, Corporate Law, Mergers & Acquisitions and Private Clients)
Caroline Bresciano (Associate, Corporate Law, Mergers & Acquisitions, and Private Clients)
Felipe Vargas Domínguez (Associate, Investment Management)
Antoine Peter (Manager, Arendt Regulatory & Consulting)
Daniel Hector Lorca (Senior Manager, Arendt Services)
Contact our team for more information: spain@arendt.com.