The SFF Magazine is the official publication of the SFF, and the first publication that connects professionals of the financial services industry from Spain and Luxembourg.
It provides expert analysis and opinion on current changes and developments affecting the financial services industry both in Spain and in Luxembourg, as well as at European level.
The SFF Magazine is also a networking tool for professionals in the financial sector, and a platform for companies to boost their visibility in both markets.
Target Audience
Circulation
Target Audience
Professionals of the financial sector
Financial services firms (B2B)
Key stakeholders in the financial industry
Professional associations related to the financial sector
Public sector representatives
Circulation
Subscribe to the SFF Magazine
The first publication connecting professionals of the financial sector from Spain and Luxembourg
View the last SFF Magazine editions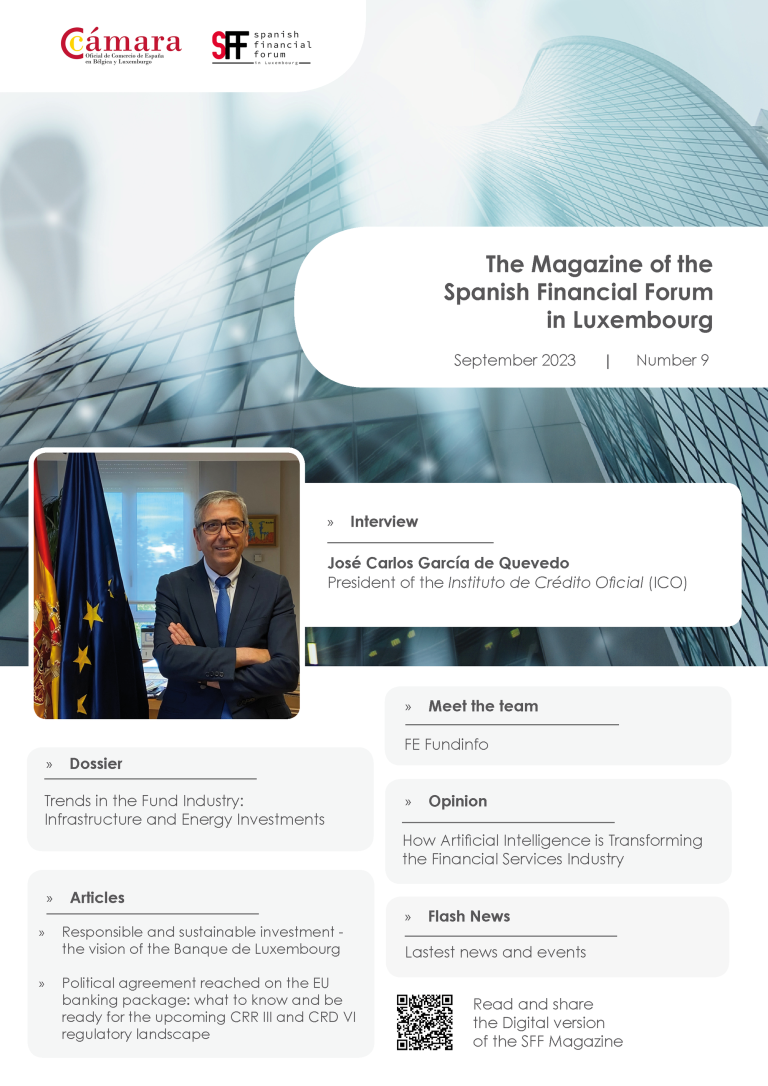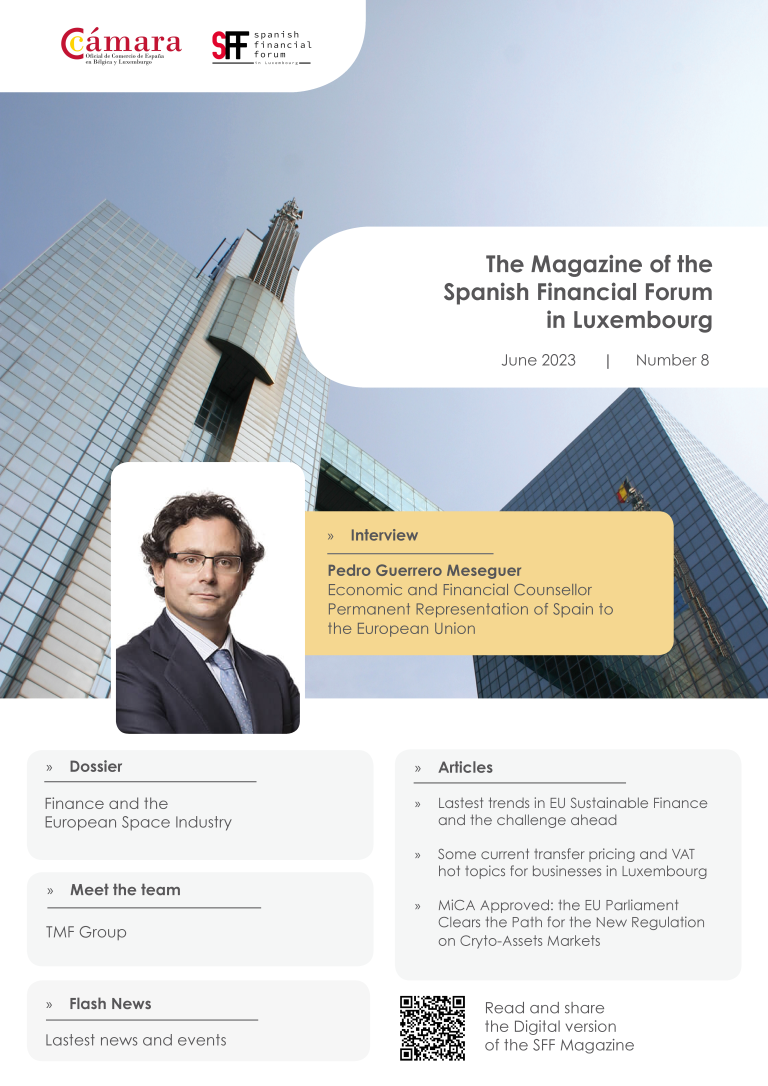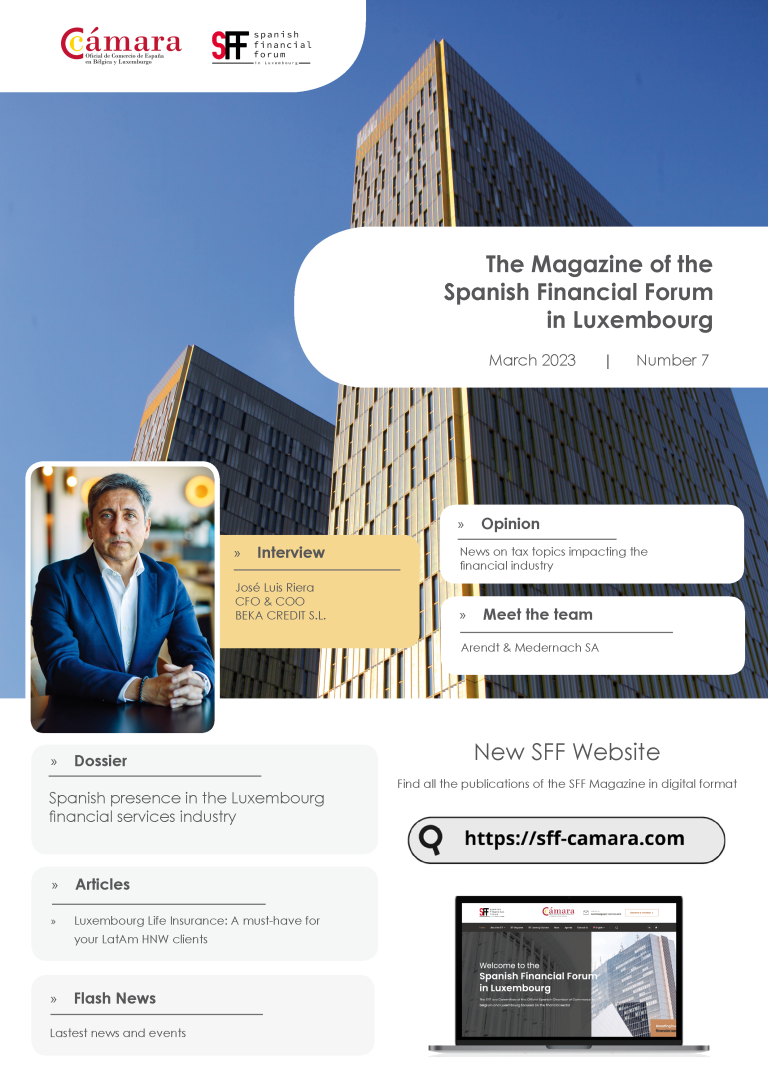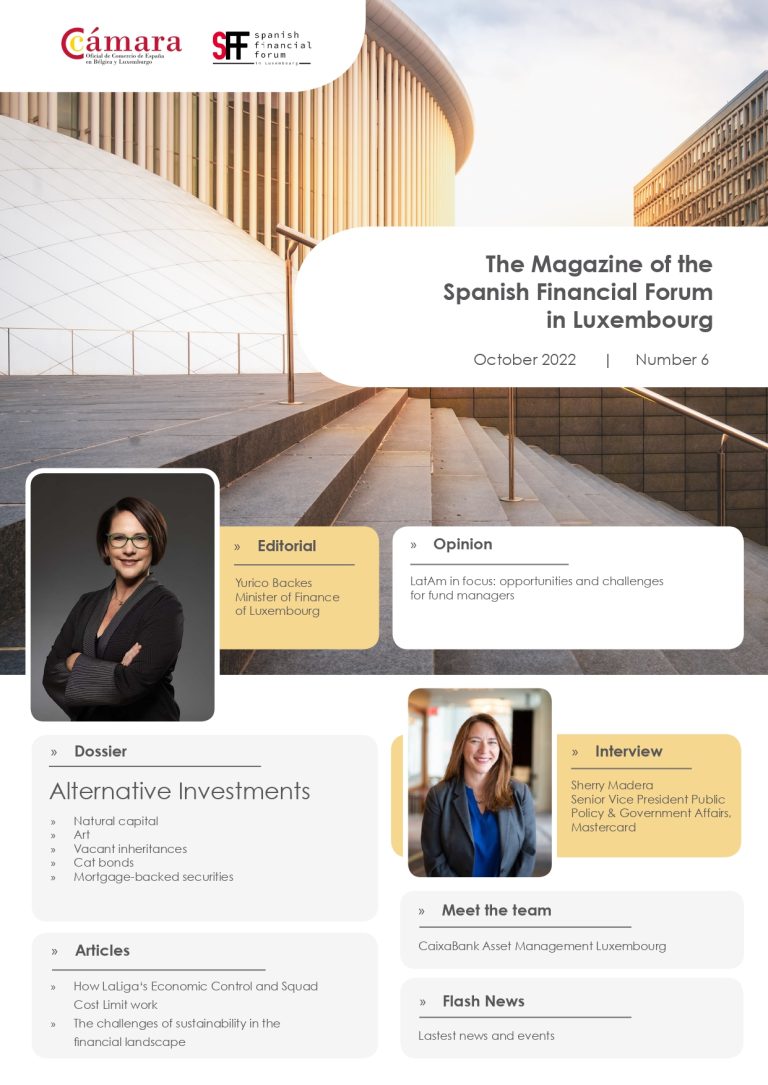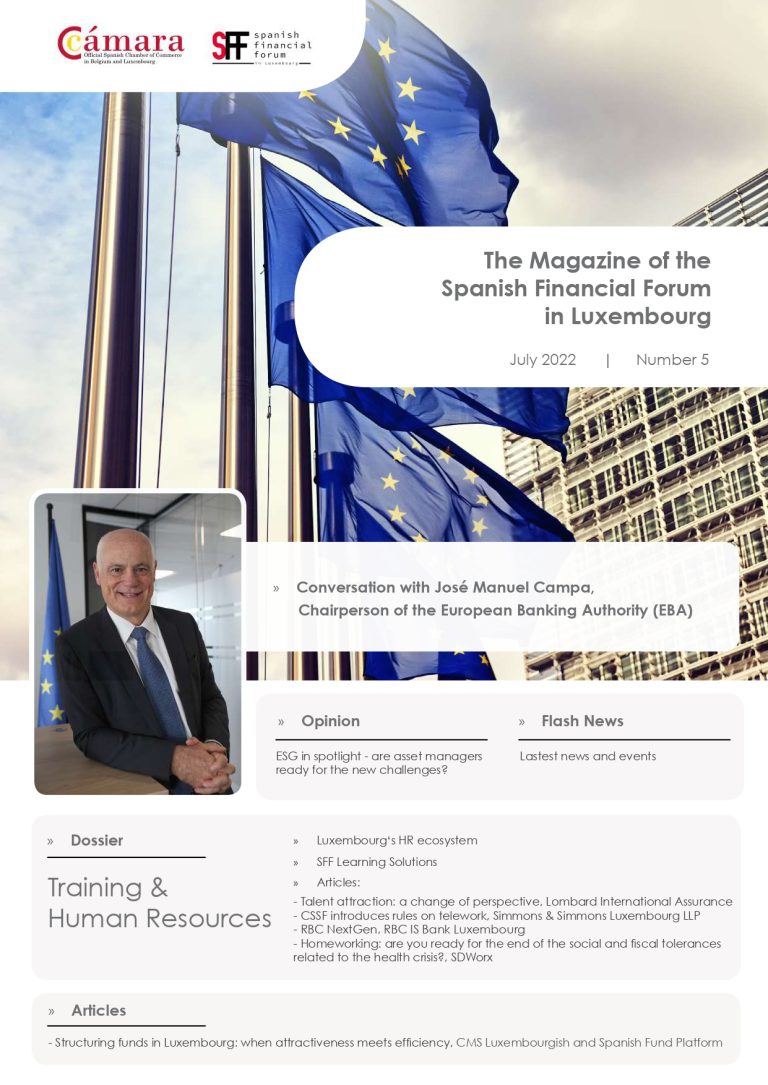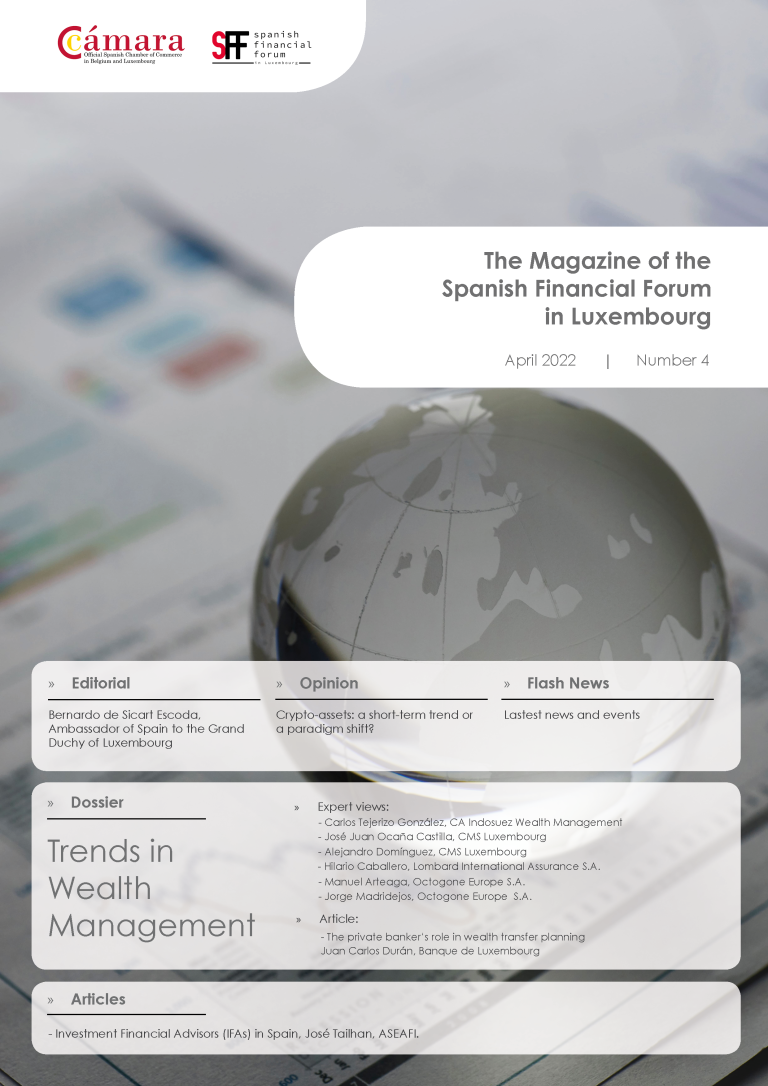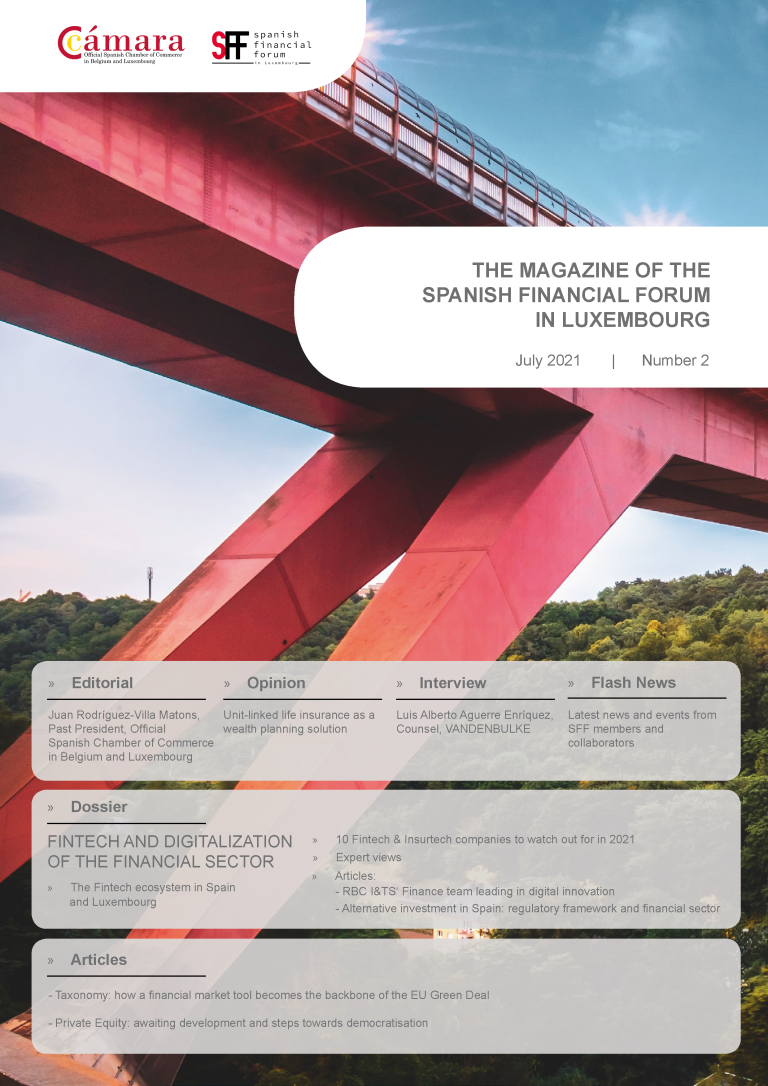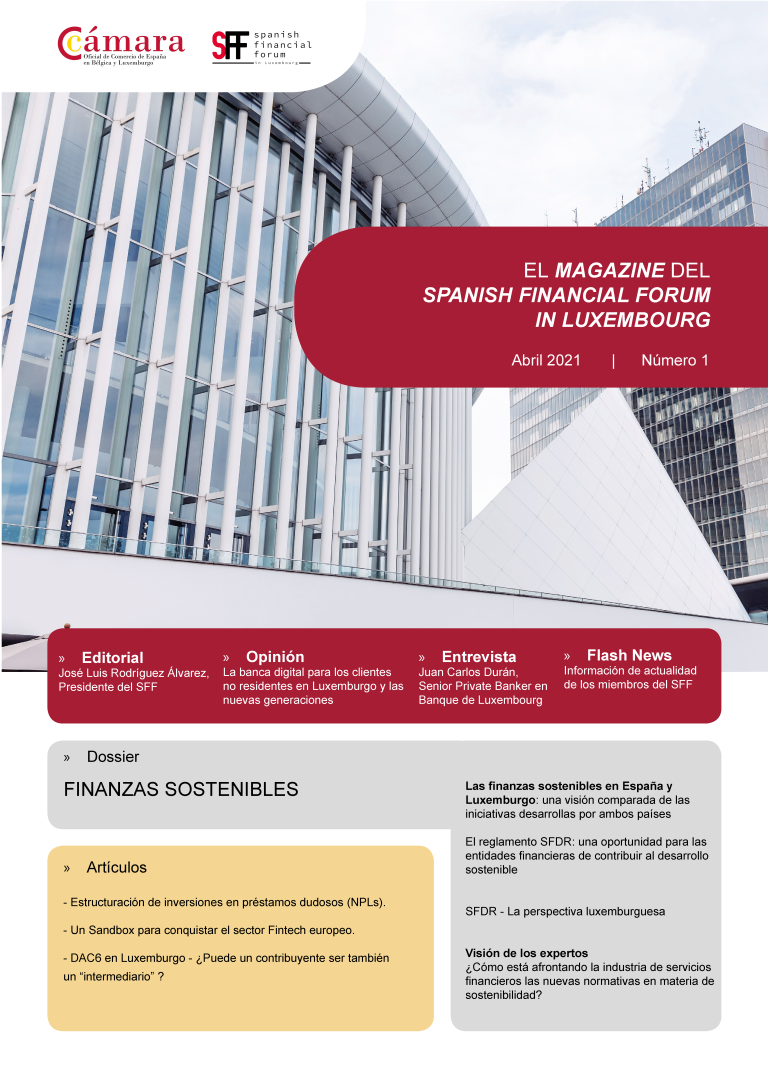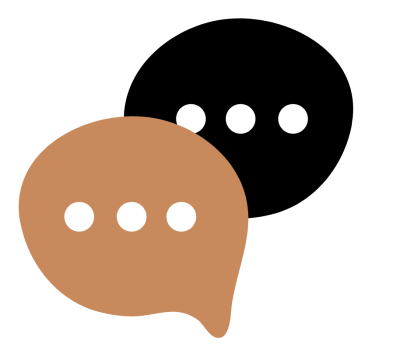 Boost your company's visibility through the
SFF Magazine
Most of the contents of the SFF Magazine are provided by SFF members and financial stakeholders. If you are interested in participating in the next future editions providing contents, do not hesitate to contact us by sending and email to publicacioneslux.ext@e-camara.com. The Chamber also offer the possibility of advertising and sponsoring contents.