It is a fact that during the last year the professional market is more active than ever, and as a direct consequence, companies must reinvent themselves to find, attract and keep the best talent.
In an international market that is becoming not only extremely active but also demanding, it is no longer enough to be the number one in the sector or to have a well-recognized brand. You must reinvent yourself and adapt to the new synergies of the labor market.
Like many other companies, Lombard International Assurance has had to react quickly, identifying trends in both employee and candidate expectations to attract the best talent.
The Covid-19 pandemic has undoubtedly set a precedent in the way we build our expectations, both personally and professionally. Thus, Lombard International Assurance has decided to move in line with this new context.
Having heard our employees, as well as keeping an eye on what is happening in the external market, we are working on the implementation of a Human Resources strategy that keeps the focus on three fundamental pillars for us: recruitment, training and career development; and defining the career path of our employees.
When we talk about recruitment, there are several factors that make this process challenging. However, it is these same factors that make our job offer so interesting to candidates.
Wealth Assurance is competing for talent in the same space as many other financial institutions, and we often face the challenge of developing a business activity that is not as familiar to candidates as, for example, other areas such as banking, consulting, or fund management.
In any case, this is a well-established and fast-growing segment of the financial services industry, which is very attractive as it is identified as a talent accelerator for ambitious minds that like to be challenged in an enriching and innovative work environment, as well as having the opportunity to learn new and valuable skills while working with a great team of professionals.
Lombard International Assurance operates in an international context that involves a great deal of networking and multicultural coverage. Always aiming to provide an excellent service to our clients, beyond the technical knowledge and professional background of our employees, we are often looking for new colleagues with specific language skills to connect and work with our clients around the world: Spain, Latin America, Portugal, Italy, France, Belgium, Sweden, Finland, Norway, Germany, Switzerland, Asia…
Accordingly, we are establishing partnerships with the main Universities and Business Schools in Spain, with the aim of building a bilateral cooperation that helps their students to find international opportunities for the development of their university internships at the beginning of their careers, as well as connecting with their Alumni to help them in the search for the first job opportunities that best fit their profiles once they graduate.
Among the more than forty different nationalities that make up Lombard International Group, we count on our Spanish colleagues to develop specific business areas, such as Wealth Planning, Sales or Accounting Management.
Training and career development are fundamental basics to ensure that our employees have access to all the tools that will guarantee their success in a very dynamic context that requires excellent interpersonal communication skills, ambition, and resilience.
During 2021, our employees dedicated more than 13,000 hours to the development of training on different topics: from learning a new foreign language to team management and other soft skills, as well as other technical and professional skills that will boost their development and ambition to continue evolving to the next step in their professional careers.
As far as 2022 is concerned, we are currently working on the more than 5,000 hours of training that have been requested, which translate into 625 days of training that are specific and customized for each team/employee, depending on their specific activity within the company, area of business and individual preferences.
Beyond these customized trainings, our employees have access to different platforms, such as LinkedIn Learning, where they can find a catalog of courses that they can benefit from according to their professional preferences or even personal interests.
Finally, in connection with the professional development of our colleagues, we make every effort to offer them the opportunity to evolve as much as possible within the company, through a career strategy that allows them to consider natural progressions within their own team and department, but also by enhancing opportunities for further growth in other business areas of the company thanks to our internal mobility program.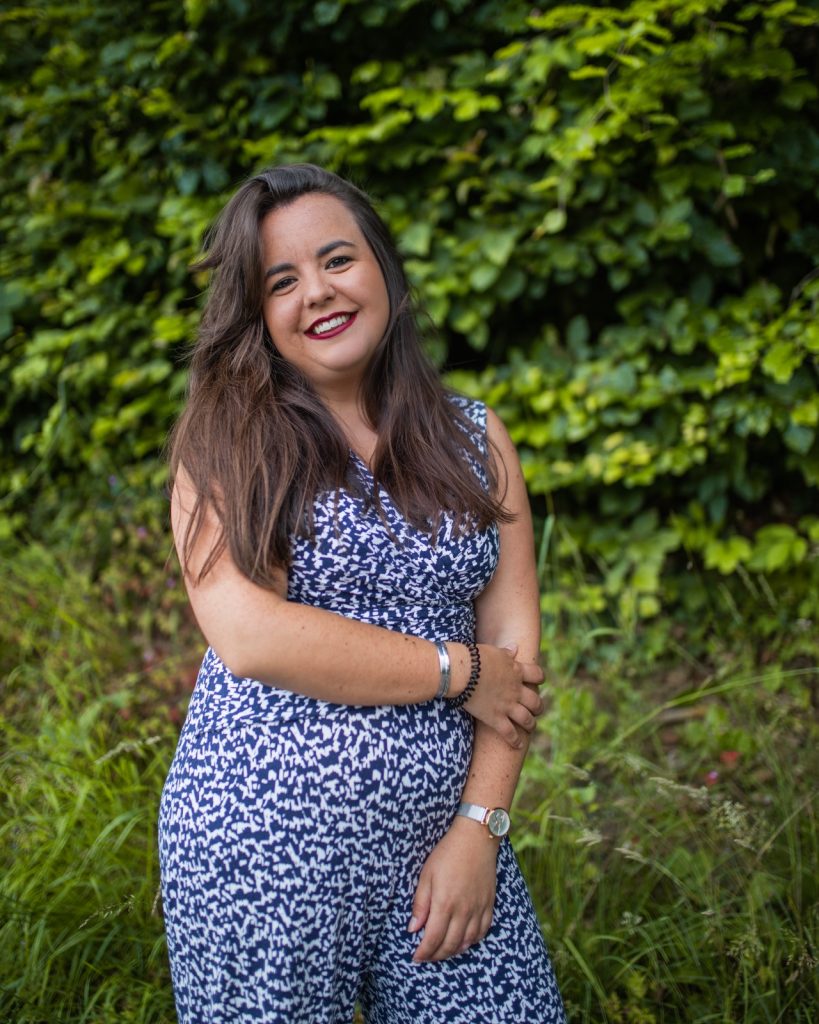 Talent Acquisition Partner - Human Resources at Lombard International Assurance SA