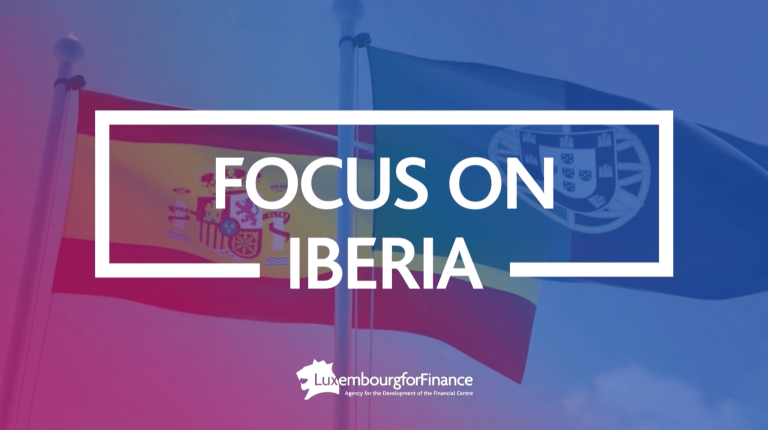 On June 22, Luxembourg for Finance, the Agency for the Development of Financial Centre, organised a digital event focusing on Iberia and the financial solutions offered by Luxembourg to facilitate collaboration and investment between the Iberian Peninsula and the Grand Duchy.
Luxembourg Minister of Finance, Pierre Gramengna, opened the event highlighting aspects of the recovery of the European economy post-Covid and emphasizing the solidarity of Member States in agreeing on programmes to channel the necessary funds, such as NextGenerationEU or the EU SURE program. The Minister also referred to what he called the "Triple Transition", mentioning the green transition, the digital transition, and the transition towards a more sustainable finance as unavoidable challenges for the future.
Following the Minister's speech, the first panel discussion brought together representatives from Bankinter, Julius Baer, Cardif Lux Vie and DLA Piper and offered diverse views on international wealth management in the current financial environment. The discussion included how Luxembourg's innovative financial products and investment vehicles can cater for Spanish and Portuguese clients, highlighting the core features that make the Grand Duchy a center of excellence for wealth management and private banking. Regulatory aspects and the advantages that made Luxembourg life insurance one of the most recognised wealth planning solutions for international (U)HNWI's were also addressed. Finally, echoing the words of Minister Gramengna, the panel discussed the growing importance of ESG products in wealth management.
The second panel discussion grouped representatives from Santander Asset Management, Citi Bank Europe and Arendt & Medernach. The panel discussed the solutions offered by Luxembourg for asset management and how financial players from Iberia can leverage on them to, among others, gain exposure to new asset classes, internationalise their businesses or connect with international investors. The panel also addressed the growing importance of alternative assets in the asset management arena. Similarly, the issue of sustainable finance was discussed, reviewing the latest regulatory developments at the European level and the initiatives taken by Luxembourg to reinforce their adoption. After discussing the convenience of establishing a ManCo in Luxembourg, the panelists answered questions from the audience.
The event concluded with an inspiring interview with the CEOs of Innsomnia, the Valencia-based innovation accelerator, and RegTech company Tetrao. They discussed how the solutions offered by RegTech companies facilitate compliance in the context of a growing regulatory framework. The attractiveness of Luxembourg for FinTech companies was also analysed, highlighting the strong collaboration between start-ups and traditional financial services firms – which is largely sponsored by the Luxembourg House of Financial Technology (LHoFT). They also emphasised the importance of people in enabling digital transformations and in the development of new technologies, as well as how critical attracting and retaining talent is in the sector.