5 Spanish Fintech & Insurtech companies to watch out for in 2021

Bigle Legal is an end-to-end document management and automation software company. The company was born in 2016 to develop an in-house technology and provide a solution to all the problems of manual paperwork management.
With Bigle Legal, users can complete the entire life cycle of a contract, in a 100% digital format, from automatic creation, real-time collaboration, contract negotiation, contract alerts, electronic signature and cloud storage. Through this system, the user gains in efficiency, while eliminating the risk of human error and obtaining traceability and absolute control of the process.
Since its origins, the company has invested more than 1 MILL euros in technology and has plans to invest another 2 MILL euros in the next 2 years, to continue growing internationally, where it already has a presence in 17 countries. In addition, it has been awarded numerous prizes for its innovation, such as last year 2020, which received the first prize of the Legal Tech Hub Vienna and the first prize of the Insurchallenge LegalTech of Santalucia Seguros
More information: https://www.biglelegal.com/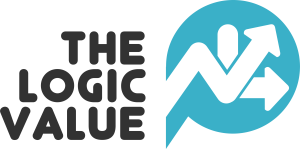 TheLogicValue is a Fintech that has been developing software for banks since 2015. It has expanded its activity by opening a subsidiary in Chile and has sales representatives in Mexico and Colombia. It has a multidisciplinary team of programmers, economists and lawyers, whose goal is to transform the needs of entities into digital solutions that help them comply with legislation, improve their risk management and efficiency. TheLogicValue is committed to sustainable finance, developing regulatory and analytical solutions that are linked to the objectives of the European directive on sustainable finance..
We highlight two of its solutions:
A4C-AM: designed for portfolio and investment managers who must comply with the SFDR. Integrated with REFINITIV data, it enables efficient compliance with RTS requirements and ratios by importing portfolios into the platform.
A4C-Risk: solution focused on investments and balance sheet risks, is designed to be applied to companies, whether or not they have to comply with the Non-Financial Reporting Requirements (NFRD) and can apply the taxonomic requirements according to the NACE code in an automated way for the control of investments and regulatory reporting according to EBA and EIOPA criteria.
For its ability to innovate in the financial sector, offering digital solutions for banking and insurance since its inception, TLV won the Cuatrecasas Acelera acceleration program in 2016. Among other awards, it is worth mentioning that in 2020 it was included in the Cool Vendors in Banking list.
More information: https://thelogicvalue.com/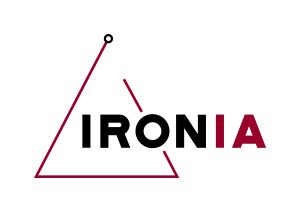 Ironia is a fintech specialized in wealth management through an online application with a subscription-based payment model. To facilitate the selection of funds, given the great variety available, IronIA has created its own cataloging algorithm based on Artificial Intelligence with different metrics that provides a ranking system based on "stars", similar to online stores like Amazon, but developed to rank investment funds. That's why some media is defining IronIA as "the Amazon of the investment funds", thanks to the scoring system and the ease of use and simplicity of the platform.
That's they choosed "Freedom to invest" as slogan, as they offer their users exactly that:
Wide variety of funds, with more than 18,000 references.
Fixed fee, regardless of the volume invested.
No commissions of any kind, allowing the acquisition of clean classes.
A simple system for categorizing funds based on artificial intelligence that works behind the scenes offering the investor the best possible information real-time.
100% online.
It is not necessary to change of bank: the customer can operate from his current bank account.
The platform, which is about to celebrate its first year, has already received important recognition from the financial community, several awards and has more than 50 million euros invested. We will soon be launching a new version that will include a completely revamped image, as well as new services, such as the possibility of trading cryptocurrencies or ETFS, discretionary management or 100% online advice services.
More information: https://www.ironia.tech

Fintonic is a financial app which, in a transparent and independent manner, sides with users so that they may obtain customised information; they can have an account without attached fees or conditions (Cuenta Siempre Positiva or Always Positive Account); they can receive advice free of charge to save in their insurance policies and other receipts and control all their bank and card movements from a single place. All this can be done without exiting the app, with the quickest procedures on the market and without any paperwork. Nearing its 10th anniversary on the market, Fintonic has become a Challenger Bank that has helped over a million people to decide how they want to manage their money.
Fintonic is the first Spanish fintech authorised by the Bank of Spain to simultaneously provide payment initiation plus account aggregation services regulated by PSD2.
Valued at 160 million euros, Fintonic is at the avant garde of a new way of understanding finance, not only in Spain but across the world. The firm is present in Spain, Chile and Mexico, and it has become consolidated as the leading financial platform in the Spanish-speaking market. The success of its proposal is shown by over 10 awards, including a Google Award to Mobile Innovation.
By merely accessing the app, Fintonic users are able to tap a complete array of financial services, allowing them to save over 3,000 euros during their first year. Thus, they are sent notices and warnings on excessive or incorrect charges, overdrafts, etc. In fact, the app has saved its users 21 million euros in returned fees; and it has sent them nearly 300,000 notices for duplicate charges and over 122,000 warnings regarding overdrafts.
More information: https://www.fintonic.com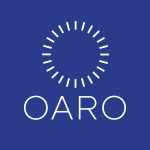 OARO is a leading global provider of blockchain technology located in Madrid, Spain and Halifax, Canada. Founded in Spain in 2017, the company's management team has significant experience delivering solutions in cybersecurity, digital transformation and enterprise blockchain. OARO has been recognized as a Top Vendor in the Blockchain Identity Management industry, a Top 25 Canadian tech start-up, and has implemented Digital Identity for leading enterprise clients and public sector organizations. OARO solutions are used in the aviation, pharmaceutical, sports, insurance, financial and banking sectors as well as government.
OARO's products & solutions:
OARO IDENTITY: A frictionless biometric authentication with blockchain backed digital identity that connects people to their identities using advanced facial recognition. It is an end-to-end solution that enables user authentication and authorization across devices, business lines, and organizational boundaries reducing cost and complexity while improving overall user experience and security.
OARO ADMIT: A paperless ticketing solution that allows you to control secondary markets and improve the fan experience and prevents scalping and bot purchases.
OARO ACCESS: A secure entry solution that uses advanced facial recognition to eliminate key cards.
OARO COMPLY: A Streamline and automate quality management processes. An application that provides efficiency, transparency, and control into the manufacturing supply chain.
OARO MEDIA: A system that allows to verify the authenticity of photos and videos with immutable timestamps, GPS coordinates, and user identity information.
OARO eco-NFT: An environmentally friendlier NFT (Non-Fungible Token) that enables brands to create unique, limited edition digital collectibles for their fans.
More information: https://www.oaro.net