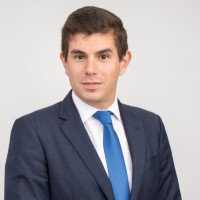 Position
Managing Associate
Website
https://cms.law/en/lux/office/luxembourg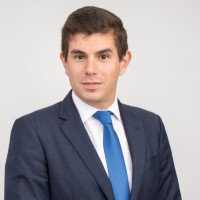 Position
Managing Associate
Website
https://cms.law/en/lux/office/luxembourg
After finishing my studies, I started my professional career as as a junior associate in a Luxembourg-based law firm for almost two years until I engaged with my current employer CMS Luxembourg where I work as a managing associate in the investment funds and capital markets department. One of my duties is to advise clients on the setting up of regulated and unregulated securitisation vehicles as well as capital markets security issues for exempted and prospectus regulation-compliant offerings.
Which activity does your company currently develop in Luxembourg?
We are a full-service business law firm employing more than 60 lawyers and focusing on Corporate/M&A, Banking & Finance, Tax and Investment Funds. We advise both Luxembourg and international groups on legal and tax matters related to specific assignments, complex transactions and day-to-day management.
What link does your company maintain with Spain?
CMS is the largest law firm in Europe and, as such, is present in Spain since 2005. CMS Albiñana & Suárez de Lezo, CMS' Spanish-based firm, was founded in 1927 and employs more than 100 lawyers located in Madrid and Barcelona. It is regarded as one of the most prestigious in the Spanish market.
We regularly work on cross-border transactions with our Spanish colleagues notably M&A transactions and restructuring. We also assist a growing number of Spanish-based clients in their activities in Luxembourg, including Spanish asset managers on the structuring and management of their Luxembourg funds.
How do you think the Spanish Financial Forum can add value to the financial services industry in Luxembourg and its professionals?
As lawyers, it is key for us to stay in touch with the market and to understand the challenges faced by our clients. In this view, industry bodies, such as the Spanish Financial Forum, are invaluable to us.
By bringing its members together, whether during an event or through the production of content, the Spanish Financial Forum provide a great platform to discuss hot topics, challenges, and opportunities. These discussions are vital for every industry, including financial services, as they often lead to innovation and transformation to better meet the needs of the market.