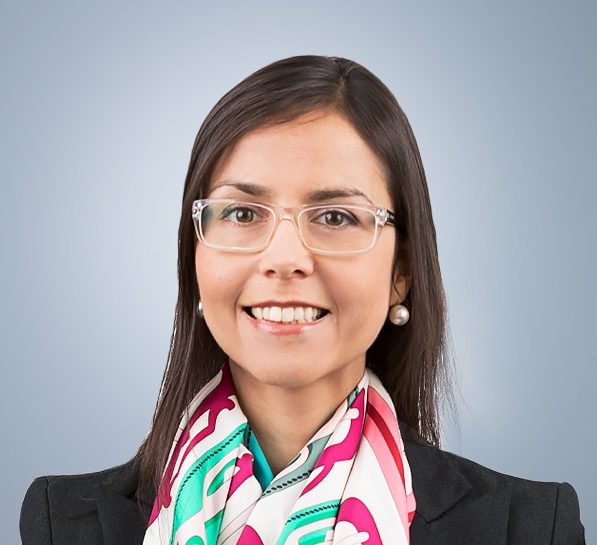 Position
Head of Regulatory Affairs
Website
https://www.bourse.lu/home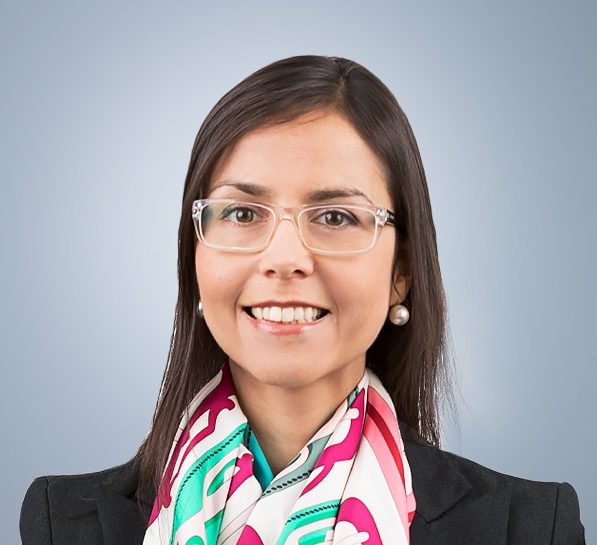 Position
Head of Regulatory Affairs
Website
https://www.bourse.lu/home
After graduating with a law degree from Universidade NOVA de Lisboa, a Master's degree in European Affairs from Universidade Católica Portuguesa and getting an LL.M. from Georgetown University, I worked as a Legal Advisor for the Portuguese Securities Market Commission (CMVM) and as Head of Cabinet and Legal Advisor to the Secretary of State for European Affairs of Portugal. I was also a lawyer for the Spanish law firm Uría Menéndez and Simpson Thacher & Bartlett, representing LATAM clients in public and private offerings of equities and debt securities. I joined the Luxembourg Stock Exchange (LuxSE) in 2017, where I'm currently the Head of Regulatory Affairs.
What are the main features and services that define the activity of the Luxembourg Stock Exchange?
We are unlike any other stock exchange: our core business is listing. With more than 37,000 securities issued by entities from over one hundred countries, we are the world's leading listing venue for international securities. We are recognised globally for our expertise in capital markets. Innovation, excellence and transparency are at the core of everything we undertake. Not only do we list securities, we also make them available for trading, we disseminate information to the market and offer reporting services. By combining four business lines – listing, trading, data dissemination and reporting – we continue to be the leading one-stop-shop for issuers and investors looking for a 360° service available under one roof. At the forefront of innovation, we launched the Luxembourg Green Exchange (LGX) in 2016. It has rapidly become the world's largest platform dedicated to sustainable securities. By displaying their securities on LGX, issuers can generate awareness of their sustainable investment projects. More recently, we launched the LGX Academy with the scope to include sustainable finance education and we are currently developing a centralised LGX DataHub for sustainability data points. Keep an eye on that, it will be launched very soon!
How do you think the Spanish Financial Forum can add value to the financial services industry in Luxembourg and its professionals?
First, I strongly believe that the Spanish Financial Forum is a great opportunity to bring closer together all the bright and talented Spanish professionals working in Luxembourg's financial marketplace. It can also add strong value to Luxembourg financial services industry by providing key insights and knowledge through dialogue between peers working in the industry, especially in Spanish professional environments. With a strong global footprint, the Spanish Financial Forum can play a huge role in connecting veteran executives and up-and-coming talent and hence, encourage the attraction and retention of Spanish peers to Luxembourg. Within these unparalleled connections, the Forum will certainly motivate professionals to get involved, share experiences, support one another and become key players in the success of our financial centre. Finally yet importantly, I believe the Spanish Financial Forum can play a key role in being a solid link to LATAM markets, acting as the leading Hispanic interlocutor with the Luxembourg institutions in the sector.
What advantages do you think Luxembourg offers in the financial sector compared to other EU countries?
Economic and political stability, innovation, connectivity, investor protection, robust labour markets, you name it: Luxembourg offers a plethora of advantages in the financial sector compared to other EU Member States. To begin with, it is one of only ten countries in the world with an AAA rating (Moody's, 2020). Luxembourg has been growing consistently above the EU average and Luxembourg's solid, ever-growing and diversified economy definitely gives it a strong competitive advantage. Even Luxembourg's Government surplus – at 1.6% of our GDP – is well below EU's 3% deficit threshold (Luxembourg for Finance, 2020). Moreover, I think Luxembourg offers incredible protection to investors, through a strong economic, regulatory and political stability. Luxembourg has constantly ranked second out of 128 countries in terms of safety and stability (Cornell, INSEAD & OMPI Global Innovation Index, 2016). Financial services can greatly benefit from the latter, even more so today, in such an unpredictable and unprecedented era. Last but not least, Luxembourg offers investors a solid and attractive labour market. Over the past two decades, while employment in the EU grew at an average 20%, in Luxembourg it has grown by about 50% (EUROSTAT, 2020).
How has the financial services industry in Luxembourg been affected by Covid-19? What trends do you think will shape the future?
The pandemic is having a significant impact on local and global economies. I think that it is still too early to get the full picture of its long-term effects. In Luxembourg, the financial industry has kept its markets running and has continued to provide companies around the world with access to financing. Keeping the flow of finances uninterrupted has been a top priority. In the financial services industry, the supervisory authorities have shown strong agility and reactiveness. Amidst all this uncertainty, I believe that issuers have started to think long-term, while taking actions in the short-term. If we take a closer look at what has been happening at LuxSE, in the period from January to August 2020, around 200 new green, social and sustainability bonds were displayed on LGX, representing approximately EUR 80 billion. After the pandemic hit, we have noticed an outstanding rise in social bonds, which is accelerating the discussion around the "S" under the well-known ESG (Environmental, Social, Governance) factors and risks. This unprecedented situation has been an incredible opportunity to shift the world to a greener and fairer society, and at both LuxSE and LGX, we strongly believe that the recovery can only be sustainable.