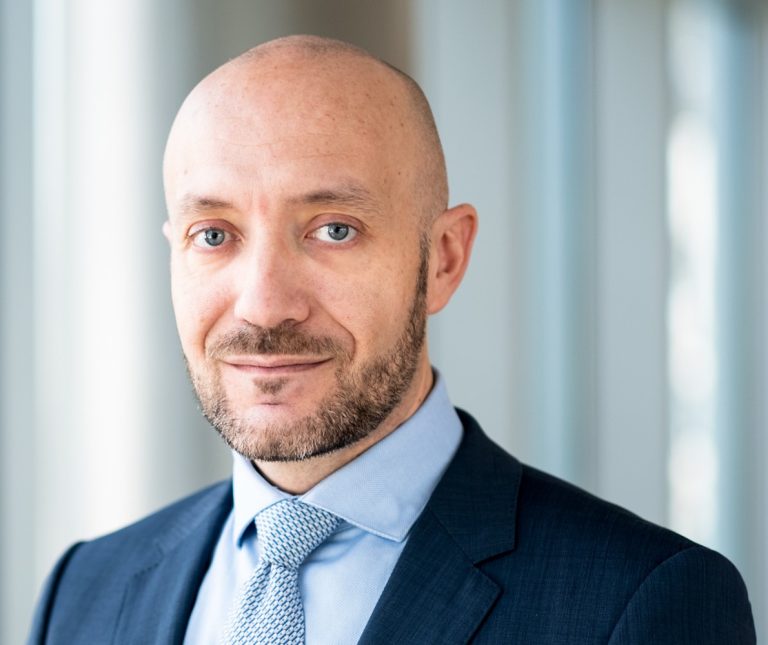 Position
Senior Private Banker
Website
https://www.banquedeluxembourg.com/en/bank/bl/homepage-es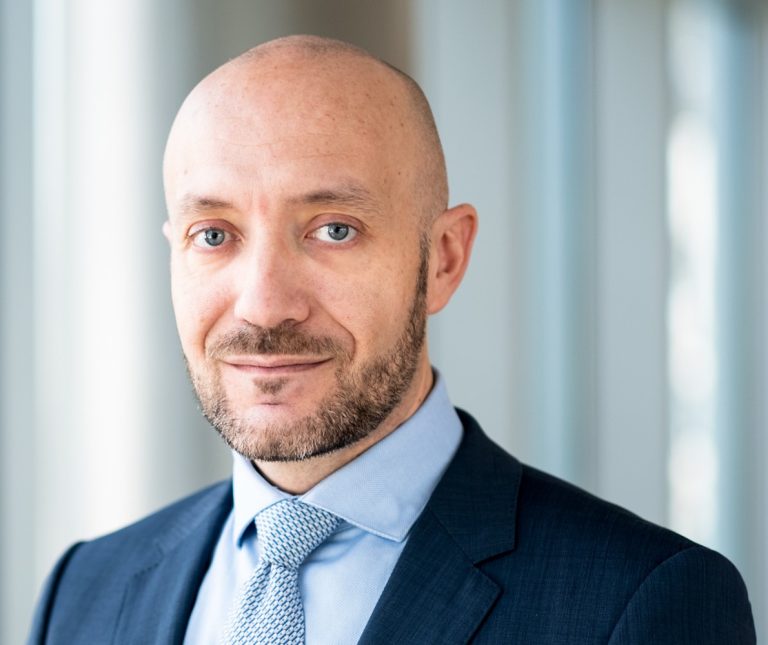 Position
Senior Private Banker
Website
https://www.banquedeluxembourg.com/en/bank/bl/homepage-es
I am originally from Madrid and I studied Engineering between Madrid and Paris. Afterwards, I arrived to Luxembourg by chance, a country that, despite its size, is cosmopolitan and open to the world. This is one of the reasons that helped me to decide to stay here for a while, 20 years ago now, and to work at the Banque de Luxembourg since 2007. Firstly, I was involved in strategic projects, internal transformation and, step by step, I entered the world of management, starting with the management of investment funds, distribution and business development. After this first experience, I decided to go one step further and focus on Private Banking, which has allowed me to develop my passion for the human factor and to bring added value to my clients. I am currently in charge of both the management of Spanish-speaking clients and their families, and Spanish market development.
The Banque de Luxembourg is celebrating its 100th anniversary this year. How has the bank evolved and what are its main business areas nowadays?
First of all, we should take into account that the bank was established in Luxembourg in 1920, at a time when the Spanish flu was raging. The Great Depression of the 1930s, the Second World War, the disruptions in the oil market and the financial crises have been challenging but have also proved the progress made and the exceptional resistance capacity during these difficult periods. The greatest growth we experienced began in the 1980s and 1990s and since then we have supported a diverse clientele of national and international investors, families and entrepreneurs in wealth conservation, management and transmission. At the same time, the Bank has also developed a wide portfolio of services aimed at professionals in the field of management. Since then and 100 years later, we have continued to be a reference in the Luxembourg financial center.
Luxembourg is the main European financial center for private banking. How does the Banque de Luxembourg position itself in this sector?
Today, we are one of the largest private banks in Luxembourg, with nearly 1,000 employees, an aggregate net banking product of EUR 280.7 million, more than EUR 1 billion in equity (as at 31 December 2019) and a solvency ratio of 27.19%, figures which convey solidity and security. From Luxembourg, our bank serves individuals, families and entrepreneurs. Most of them come from Europe and choose us because of our ability to take into account the diversity and complexity of their situations, as well as the way we carry out our activity.
Private banking has undergone a revolution in recent years. How did the sector adapt to the new generations? What trends do you think will determine the future?
Whether tangible or intangible, wealth is the fruit of a lifetime's effort and sometimes even of several generations. I perceive that the new generations expect their investment manager to go beyond just financial aspects and take into account ethical criteria and concepts such as sustainability and social commitment.
This is why we at the Banque de Luxembourg have chosen to make responsible investment and sustainable initiatives a central element of our strategy for the future. From now on, everything we undertake will be measured against the United Nations' Sustainable Development Goals (SDAs).
These new generations are sensitive to a whole range of labels relating to socially responsible investment (SRI). But not only the new generations are affected by these issues, this paradigm is being adopted by all strata of society.
The two major levers of impact within a bank are savings and credit and, in this respect, at the Banque de Luxembourg we assume our social responsibility and can stand with our clients who wish to invest their capital in more responsible projects, but also refuse certain financing on the basis of relative sustainable criteria. Thanks to these two elements, we position ourselves as a player that gives priority to criteria relating to corporate social responsibility (CSR).
What advantages does Luxembourg offer to Spanish investors?
Luxembourg is one of the ten countries in the world with a AAA rating and has a thriving economy. It is also one of the countries in the world where the feeling of security is highest. The Grand Duchy boasts political and social stability unparalleled in Europe, as well as a pragmatic, dynamic and attractive legal framework for investors. The country offers a stable jurisdiction for its assets, within Europe, designed to protect investors and customers.
The financial center of Luxembourg offers an international dimension to Spanish investors, a high degree of diversification, its capacity for innovation, but above all its economic and political security and stability. It is the leading private banking center in the euro area and ranks second worldwide in terms of managed assets, with a modern and competitive legal and regulatory framework.
The current crisis has led to clients who were generally reluctant to take the step of opening an offshore account to become comfortable with the idea of diversifying their assets in a stable and renowned jurisdiction such as Luxembourg.
How do you perceive Covid19 to have affected investors' decisions about their wealth? What role does the financial advisor play in this new context?
Clients who have been trusting us with their savings for many years have once again been satisfied with the quality and resilience of our management. Our investments in quality securities and our philosophy of prudent long-term investment have enabled us to weather episodes of high volatility without panicking.
At the Banque de Luxembourg, we remain on the sidelines of trends as we place our priority on capital preservation and long-term performance. In addition, risk control is one of the key elements of our methodology.
The manager, or financial advisor, is the catalyst behind these principles. He or she is a trusted partner who listens to the client, accompanies him or her through the changes that any investment experiences over time and responds to his or her concerns by providing answers, value and security.
What are the challenges facing the sector and the Banque de Luxembourg in the months ahead?
Banks must not only contribute to financing the real economy, as they have done at the height of the health crisis, but can also help the real world develop better by facilitating the transition to sustainable financing.
The challenge for the Banque de Luxembourg is, and always has been, to be closer to its clients. Currently, the crisis we are going through has shown that this does not require physical proximity. Thus, the banker must reinvent himself and the way he offers his services. During the crisis, I have not been able to travel to Spain to visit my clients, so we have looked for alternatives. This reactivity has been highly appreciated by our clients, and is in line with our values.
More than a challenge, it is a principle that we have been applying for 100 years : remaining faithful to our values and taking the time to listen to our clients, because each client is a person, and each person is unique.