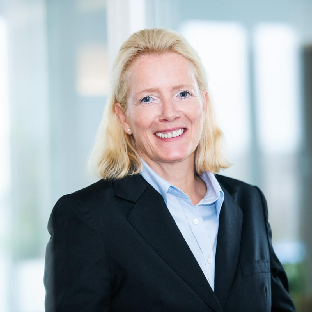 Position
ALFI Director of Events, Communications and Business Development
Website
https://www.alfi.lu/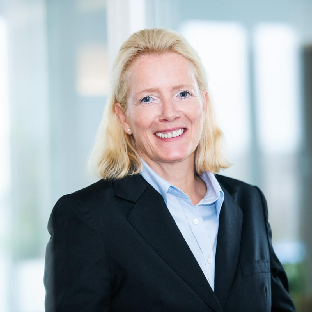 Position
ALFI Director of Events, Communications and Business Development
Website
https://www.alfi.lu/
When and why did ALFI start as an organization?
ALFI started its operations in 1988 to work alongside stakeholders on the development of the Luxembourg investment fund industry whose first investment fund, the "fonds commun de placement FCP Eurunion" was created in 1959.
Throughout this journey, Luxembourg's financial centre has developed and in response, our mission to the needs and realities of the present and future.
Today, 35 years after setting sail on its voyage, ALFI promotes Luxembourg as the world's leading cross-border investment fund centre – the largest in Europe and the second largest worldwide. It also supports the transition towards more sustainable economies globally and empowers investors to meet their goals.
What is Alfi's role in the current Luxembourg investment fund landscape?
Face and voice of the country's asset management and investment fund community, ALFI currently represents over 1,500 Luxembourg domiciled investment funds, many asset management companies and a wide range of other companies servicing the sector. Our mission is to lead industry efforts to provide solutions and make Luxembourg the most innovative international investment fund centre.
For the benefit of our members, we also work on cultivating a collaborative, dynamic and innovative fund ecosystem, championing not only mainstream assets but also sustainable investing, and private assets.
In addition, we are also committed to improving investors' literacy to make well-informed investment decisions. This work is vital as it serves as the foundation for entrepreneurship, social mobility and inclusive growth.
What link does ALFI maintain with Spain and its investment sector?
According to recent statistics from the PwC Global Fund Distribution Poster 2022, 4,625 Spanish funds are domiciled in Luxembourg representing 57% of the total Spanish cross-border funds, which is a testament to the strong links between the two investment industries. According to Monterrey, as at 31 December 2021, Spanish fund promoters had USD 37 billion in assets under management in Luxembourg funds, representing 0.45% of the total Luxembourg assets under management. The number of Spanish initiators was 68.
According to the, CSSF that, at 31 December 2021, there were 305 Luxembourg investment fund managers of Spanish origin of which 178 were UCITS management companies and 127 were alternative investment fund managers.
On May 11th ALFI will hold a Roadshow in Madrid. Who is the target audience of this event and what will it consist of?
For the second consecutive year, ALFI has chosen Madrid as one of its roadshow destinations. ALFI roadshows are free seminars in major financial centres around the world that target professionals across the entire asset management and investment fund value chain. Therefore, Spanish asset managers, asset service providers, lawyers, auditors, all of them are welcome to join our seminar!
Among others, on this year's agenda we will be focusing on the democratisation of alternative investments, especially in the context of the recent review of the ELTIF regime. ESG will not be skipped as the roadshow includes a panel discussing not only regulation but also reflecting on elements that are missing for it to become a true driver for a purposeful change in our economies and society.
We will have the honour to welcome H.E. Christian Biever, Ambassador of the Grand Duchy of Luxembourg to Spain who will touch upon the relationship between Spain and Luxembourg and the future ahead.